Two other enterprises, i.e. the Unitranscoop Logistic Kft. and the Agro-Clean Kft., having the same proprietors, belong to the company.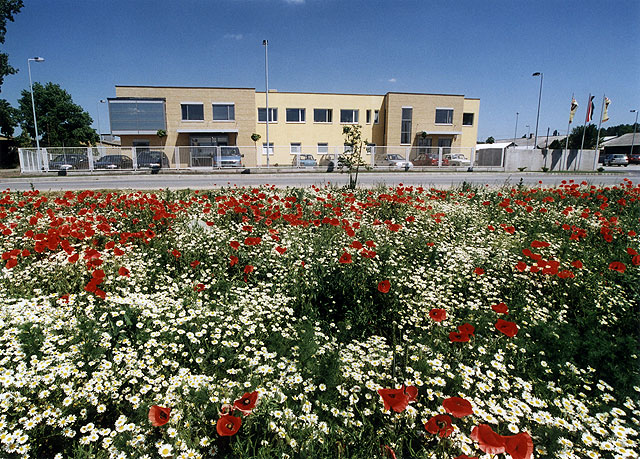 Our main fields of activity include freight transport and civil engineering, and we are working for high-volume earthworks, particularly building of motorways but transportations of palleted goods by tilt trucks or forwarding by crane trucks are also important, while the role of our tank trucks has become more and more considerable recently. Our forwarding activities cover a wide area. In addition to the transportation of bulk commodities, we are forwarding agricultural products, sugar, and palleted goods, concrete elements, stones or other building materials by crane trucks or trucks equipped with fork-lift trailers and machines by means of trailers, or bulk foods by our tank trucks. We started to develop and increased the number of our tilt trucks and other vehicles suitable for the transportation of palleted finished goods and bulk foods respectively. In the winter season we also perform snow removal by our vehicles specially converted for this purpose.
We, first of all, take part in inland forwarding, but we have also transporting goods to Austria and Slovakia since Hungary joined the European Union.
In our own garage we carry out mounting, calibrations and fitting of tachographs and mounting of speed limiters in addition to the brand representation and services of the Volvo construction vehicles in this region.
The owners of the company take part in the work of the company actively, and all three of them have a college or university degree as well as higher education qualifications. This fact is probably one of the reasons why we have made an enormous progress during the past 20 years since the establishment of our company; we have reinvested a significant part of our profit, in this manner our equity capital now exceeds 1,2 billion HUF.
We have steadily increased our sales turnovers since the establishment of our company and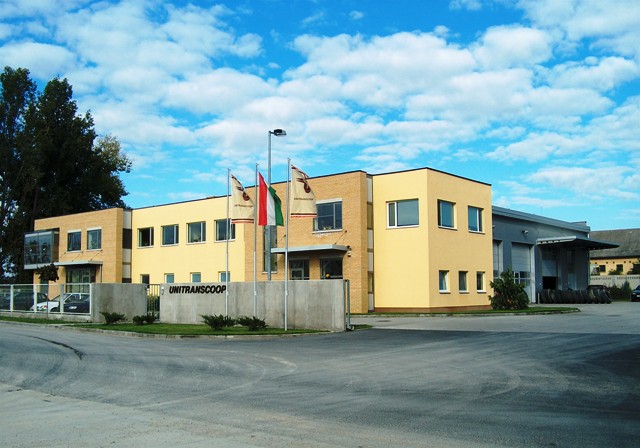 made a profit every year. We attach great importance to the development, and bring our vehicle fleet to date from time to time. Our assets are mostly composed of up-to-date Mercedes tractor units, trucks, three- and four-axle dump trucks. We use vehicles together with fixed and tilting trailers equipped with special accessories including tanks and forklift truck or crane. Each of our road vehicles and power machines is equipped with a mobile phone and an Internet-based tracking system.
The group of companies employs more than 150 people.
In addition to the up-to-date road vehicles, we also have a considerable number of construction vehicles including excavators, bulldozers, front-end loaders, road rollers, graders, water carts and tractors. The large number of our power machines, employed for our civil engineering jobs performed as a subcontractor, ensures the stability of diversification, proved by our company's turnover and results. The book value of our tangible productive assets exceeds 1,3 billion HUF. In recent years we have been entrusted with more and more tasks in building of motorways, therefore we have developed our staff and assets in this direction first of all, but we have also updated our ever-increasing vehicle pool consisting of fixed and tilt trucks.
Our firm is a partner of one of the most important insurance companies in Hungary, our assets, premises and the transported goods are insured with this company.
Our company has been working under ISO 9001:2008 quality assurance system since 1997.